This year is Brendan's first Father's Day! Unfortunately he has to work, but we are planning on going out for breakfast as a family tomorrow morning, and spending time together tomorrow night.
Even before Brendan and I got married, I knew he would be a fantastic father, as he always took an interest in kids, especially his cousins children, and always made an effort to speak to them at their level.
Since becoming a father, he has been very hands on, and is just so smitten with Miss M. It absolutely melts my heart to see him interact with her, and for Miss M to get excited when 'Daddy's home!' Since I've gone back to work, they've been able to hang out more, and it's just been excellent for Daddy and daughter bonding! I'm so proud of him and he is absolutely the father I'd hoped and knew he'd be.
I can't wait for when Miss M is old enough for us to create some cute gift ideas for Brendan for Father's Day. I had a look on Pinterest and found some really cute ideas, including this website called 'Cute DIY Projects' which had 40 Father's Day Ideas.
Here are some cute ideas:
Have a photoshoot and frame the best pic for Dad!
Homemade sauces, for the gourmet Dad!
Drawing on mugs and plates would be super useful and super cute!
I love this idea!
Here's some more ideas from 'The 36th Avenue' -
This is from an etsy store called 'Overwhelmed with Love' -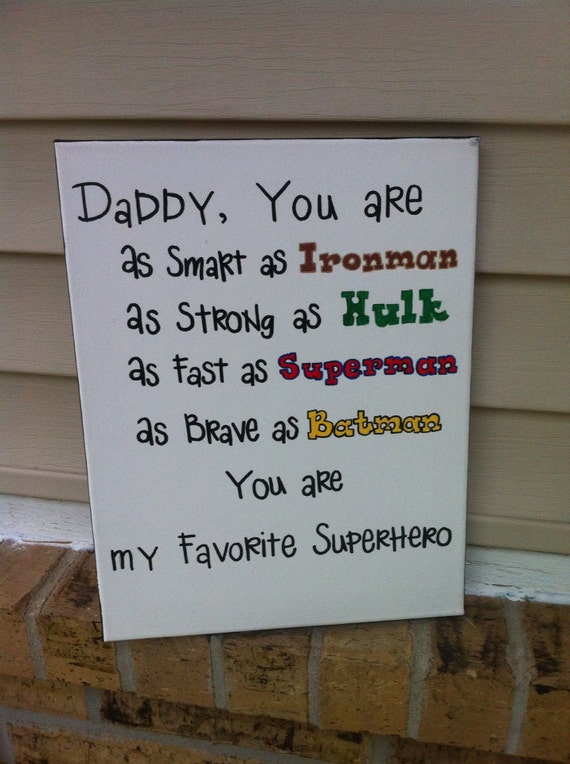 These ideas are from 'Simplistically Sassy' -
And lastly, some ideas from 'Lil Luna' -
A homecooked brekkie for Dad!
I hope you and your Dad's have a wonderful day tomorrow!