Christmas as a child is just the most magical time, and especially when you can look forward to lots of different traditions each year, whether it be a certain place that you always visit, or family members you get to see, or when you open your presents, or the activities you always do on Christmas day, or leading up to Christmas day.
Now that I'm a parent myself, I want to continue to make Christmas really special for my own daughter (and any future kids that may come along!), and create some traditions that we can do every year, to not only make the time fun and joyful, but to remember that Jesus is the reason for the season, and it's important to not only receive, but to give to those less fortunate as well.
As a kid, we used to alternate Christmas Day between my Dad's side of the family and my Mum's. Dad is the youngest in his family and had us kids a bit later than the rest of our cousins, and so once we were a bit older, our cousins were having Christmas with their own families. This meant that while we would still spend every second Christmas with Mum's family (in Temora, Albury or Wagga Wagga), the other year might be just spent at home, or we would travel away somewhere. We used to own a caravan at Port Macquarie that we would visit often. Both Brendan and my immediate families are within 20 minutes of each other, so we can usually spend Christmas with both. We are heading to the Gold Coast this year though, to spend it with Brendan's wider family.
Back to my childhood Christmases, we would set the tree up on December 1st, and this was always my job (my brothers weren't very interested!) and buy each other cheap but thoughtful presents throughout the month. We attended our local Christmas Carols in the park, and one at our church as well. On the last Sunday evening before Christmas, we would drive around as a family looking at Christmas lights.
On Christmas Day, us kids would get up early to see what we had been given in our stockings. We'd get different things each year, but usually lots of lollies and chocolates, and always chocolate money, fruit tingles and candy canes. We'd have a special breakfast together (pancakes for example), and then go to Church. After Church we'd come home to open our big presents under the tree, and then have a cold lunch together, with turkey, ham, chicken and lots of yummy salads. Dessert was usually pavlova, or Christmas pudding and custard.
We'd have a relaxing afternoon, usually playing with our presents while the adults had a sleep! If we were at home, we'd usually spend all afternoon in Mum's pool, which was especially good on the really hot Christmas days! We also would always watch 'Merry Christmas Mr. Bean!'
Beginning this year (Miss M was only 11 days old last Christmas, so it was a write-off - I was only just out of hospital!), I want to incorporate some of my childhood traditions with some new ones. Here's the (long!) list!
1. Fill an Operation Christmas Child box in October (more info here) and place a toy under the Kmart Wishing Tree in November
[Image from https://www.samaritans-purse.org.uk/what-we-do/operation-christmas-child/how-to-pack-a-shoebox/]
2. Lots of advent activities in December including:
- 'Truth in the Tinsel' Christmas activities each day (more info here - you read a passage from the Christmas story in the Bible each day and make a corresponding craft item or ornament - I won't be doing this activity this year, but would like to make it a tradition when Miss M can understand more)
[Image from http://www.promopro.com/merchant-Truth-in-the-Tinsel-coupons-deals-18921.html]
- Fill our Advent Calendar with chocolate or make an advent calendar (see my previous post here)
- Enjoy antics each day from our 'Elf on the Shelf' (future blog post on that soon!) - read all about Elf on the Shelf here!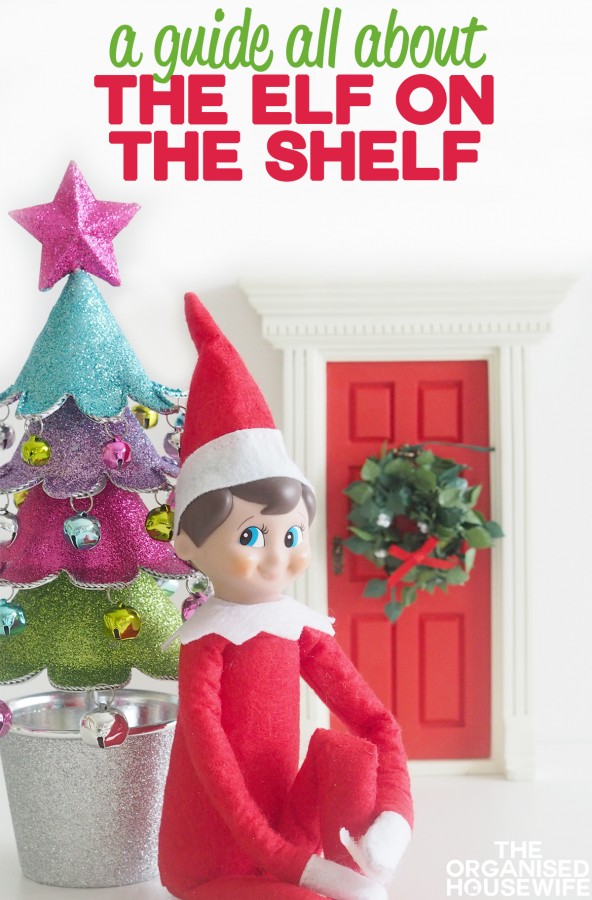 - Make our own bon bons


3. Decorate the house and put up the tree on December 1st (I'll do a future blog post on decorating!) while singing along to Christmas carols and songs of course! Also, attend Christmas parties, and Christmas Carols in the park and at our Church.
4. Create (or buy) homemade and meaningful gifts for family, friends and other special people that may be in our life such as teachers
5. Do lots of Christmas baking including:
- Rocky Road
- Truffles
- Rum Balls (not for kids obviously!)
- Gingerbread Men and/or a Gingerbread House
- Shortbread
- Coconut Ice
- Fruit Mince Pies
- Christmas Cake
- Christmas Cookies
- Fudge
- Christmas cupcakes
6. Create a Christmas Eve box (see my previous post here) as something special for Miss M to open on Christmas Eve, including new pyjamas, a DVD, some chocolates and lollies and a toy etc. (and we can all enjoy the DVD as a family that evening). Another thing that could be included is a Christmas outfit, although it might be nice to purchase it on December 1st, so it can be worn to all the Christmas parties in December!
7. Christmas light looking on Christmas Eve (on foot to the ones we can walk to, and in the car for the others - perhaps with a hot chocolate!)
8. On Christmas Day, Miss M will wake up to a stocking by her bed (or on a mantelpiece if we ever have a wood fire!) filled with small toys and books and treats, and of course candy canes, chocolate money and fruit tingles!
9. We'll enjoy a special breakfast on Christmas morning - pancakes, bacon and eggs, fruit, yoghurt and muffins. Last year we had breakfast with my family at my Mum and Dad's house. I've purchased a Christmas cup and plate for Miss M to use at all her meals on Christmas day!
10. We'll go to Church to celebrate the true meaning of Christmas and catch-up with friends and family.
11. After Church, Miss M can open her presents under the tree - I enjoy this most when you hand each present out individually and wait for each person to open it and show what they have received, rather than a mad dash to open them all!
12. As Christmas is usually a hot day, I enjoy a cold Christmas lunch of turkey, ham and chicken with lots of different salads. Last year Christmas lunch was at Brendan's auntie's house with his parents and cousins.
13. For dessert, I love pavlova, and trifle! And of course lots of Christmas goodies like fudge and shortbread!
14. I think it's a great idea to spend the afternoon hanging out together as a family - playing backyard cricket, swimming in a pool, going for a family walk and of course, enjoying all the new toys!
15. Later that evening, we'll watch a Christmas DVD together, and of course, 'Merry Christmas Mr Bean!'
[Image from http://www.discshop.se/filmer/dvd/merry_christmas_mr_bean/P83773 ]