This next post in my Christmas series is focusing on Gift Ideas, for those hard-to-buy people. I find that my Mum is the easiest in my family to buy for, and my husband, dad and brothers the most difficult! I always struggle when it comes time to buy for Secret Santa presents too. Hopefully a few of these gift ideas will inspire you!
A great guideline to follow for kids is this idea from Money Saving Sisters is this Christmas gift challenge where you only buy 4 gifts: something your kids want, something they need, something to wear and something to read. You could also add something to make, something to do/be active and something for someone else (e.g. a toy to place under the Kmart wishing tree). Read more about the challenge from Money Saving Sisters here.
Now onto some gift ideas! Each link provided goes straight to the website and is worth a look, as there are plenty more ideas there!
1. Kmart mugs filled with chocolates or lollies are perfect for Secret Santa gifts, or gifts for teachers ($4 for the mugs)
2. Idea for girls who love craft from Smiggle - via Organising the Four of Us (click on the link for more ideas)
3. Body products, again great for Secret Santa gifts, or to add to a present for a Mum, sister or daughter ($1.50 each from Kmart)
4. Ideas for babies - Sophie the Giraffe Wooden Toy - from The Organised Housewife (click on the link for more ideas for babies)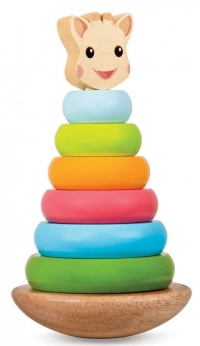 5. Retro toys from Kmart ($3 - $6, with many more available in store) - great stocking stuffers!
6. A Christmas gift idea for teachers from Organising the Four of Us (click on the link to read more) - a bucket, beach towel, plastic cup with straw, chocolates and lip balm. These were only $15 each from Kmart.
7. A magazine subscription (google the one you are after, or visit MagShop). A yearly subscription price depends on the magazine chosen (Better Homes & Gardens is $69.95 for 13 issues), and some give you the option of a 6-month subscription which may only be $30-$40.
8. Ideas for Boys from The Organised Housewife including the dump truck dinner set (click on the link to read more).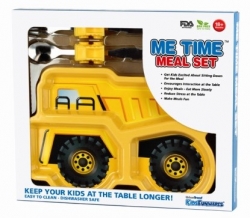 9. A personalised photo mug from Big W Photos Online. These are on special at the moment starting at $12.
10. Ideas for girls from The Organised Housewife including an easel. They have a fantastic 3 in 1 Art Easel for only $29 at Kmart at the moment (I'll be getting one for Miss M when she's older!)
11. Personalised photo calendar from Big W Photos Online. Turn your child's artwork into a year-long gift for the Grandparents! This one is only $19.95.
12. Ideas for men from The Organised Housewife including the Apple Cider Starter Kit.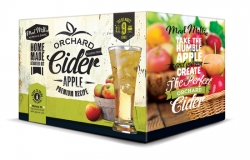 13. Homemade playdough tubs, perfect for a small gift for kids (e.g. at preschool) from Our Organised Hive's Facebook page.
15. Gifts for women from The Organised Housewife, including Mox Shoes. I haven't got any, but apparently these are super comfortable. They retail for around $40.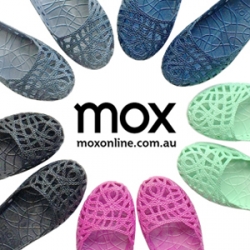 16. Homemade ice cream box - image from Pinterest, via http://christianpf.com/diy-gifts/ This would be a great idea for those lovely families in our lives, and lets them enjoy a family ice cream night (they just need to provide the ice cream!)
17. Ideas for kids toys including kinetic sand (you can get a cheap version for $19 at Kmart) from The Organised Housewife.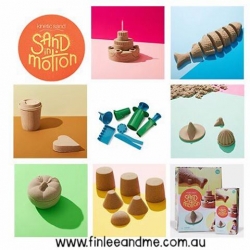 18. Sponsor a child - I sponsor a boy named Yogi through Compassion Australia. This is a gift that would really make a difference, but make sure the person you are giving this too agrees to sponsor them until they are at least 18 years of age (you could sponsor them for a few months as your gift to them - each month costs about $48 with Compassion).
Alternatively, another gift with a difference is to buy a chicken or a goat for a family in need (in places like Africa) for as little as $10. Head to Oxfam Unwrapped to find out more!
19. Ideas for Homewares, including this lovely 'hello' welcome mat, from The Organised Housewife.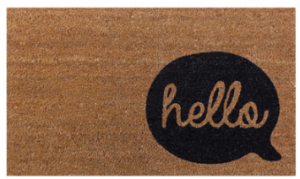 20. Create your own hot chocolate set! This would be perfect as Secret Santa gifts. Image is from DIY Ready. All you'd need is some cheap jars, ribbon or fabric, stickers or a texta to draw the faces on, hot chocolate powder, mints or lollies and mini marshmallows!
21. Ideas for books from The Organised Housewife, including this lovely Christmas cookbook. Recipe books are a great gift idea for the foodie in your life!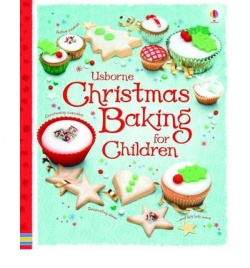 22. If any of your loved ones adore different teas, this is a fantastic way to give them a gift they will love! The image below is wreath of tea found on the One Hundred Dollars a Month site. A selection of teas in a wooden tea box is another nice idea as well.
23. For those who want to combine their love of creating with gift giving, homemade beauty products are fantastic, just like this homemade sugar scrub from The Idea Room via Buzz Feed. If you own a Thermomix, then head to The Road to Loving My Thermo Mixer, where there are heaps of recipes for homemade beauty products.
24. 'A spa in a jar' is a gift idea for those you want to pamper... or those who need it! I gave one of these in a Secret Santa present last year. I would love to receive something like this! Actually, anything presented in a jar is cute!
Grab a cheap jar, decorate it, and you could add nail polish, body scrub, soap, body wash, a nail file, cotton wool, cotton buds, bath bombs, bubble bath, a candle, some chocolates, a face mask etc. All these items can be bought cheaply (and in a smaller version to fit in your jar) from Kmart, Big W and $2 shops. The image below is from DIY Ready.
If 'a spa in a jar' isn't what you are after, then here are 5 different versions of the idea! Image from The DIY Mommy.
25. And lastly, who can go past some homemade Christmas baking. Fudge, gingerbread men, rocky road, coconut ice, Christmas cake, Christmas pudding, Christmas cupcakes, rum balls, truffles, shortbread, mini meringues, trifle, chocolate bark, fruit mince pies and Christmas cookies (image from https://www.flickr.com/photos/diogioscuro/6425840063/ ) are all excellent ideas, and I know I would be happy to receive a gift like this! Yum!
Do you enjoy gift giving and receiving gifts? Hopefully some of these ideas will inspire you!
[Image is from
https://craftgawker.com/page/1259/#58683 ]